CONTACT US - QUEEN CREEK BACK CARE
...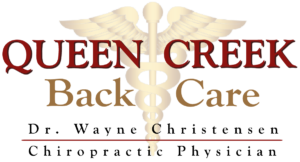 Contact Information:  Dr. Wayne Christensen, Chiropractic Physician
21820 S. Ellsworth Road, Suite 101
Queen Creek, AZ 85142
Email: drwayneqc@gmail.com
About Dr. Wayne
"I feel part of my success is because it's all about the patient in my practice, not about me. I listen to what their complaints are, and find the best solution to make them better. If it is something I cannot help them with, I have the referrals to send them to. It is about them getting better and feeling better!"
Contact Dr. Wayne to learn more.