MEET DR. WAYNE
...
Queen Creek Back Care provides chiropractic care, massage treatment, rehabilitation, along with exercise programs that can assist patients/clients complete efficient, long-lasting therapy.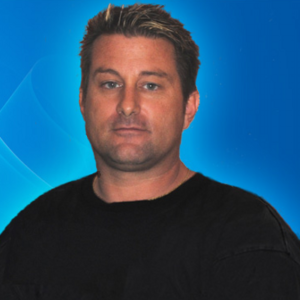 Welcome to my website and thank you for taking the time to learn more about me. I have not always been a chiropractor. I actually started out in the concrete industry and was involved in that for about 10 years. Being young and full of life, I did something that wasn't the brightest thing to do and got injured while working out. After going to doctors with not much pain relief and healing, I finally saw a chiropractor. Going in skeptical, but hoping for the best. I wanted to start healing. It was when the healing started, I knew I wanted to become a chiropractor. I was ready to get out of the concrete industry already, but wasn't sure if I wanted to be a chiropractor or a physical therapist. This experience made the decision easy.
So I started chiropractic school and graduated in 1998 from Logan College. In 1999 I decided to make the move to Queen Creek from Missouri. Queen Creek was so similar to where I was living, I knew I would love it. I opened my own practice in 2010 and am loving every minute of it. Seeing people come to me in pain and helping them with that gives me great satisfaction.
More on the personal side, I have 2 dogs and love them to pieces. They are my spoiled little children. I am also involved with my church, love the outdoors, fishing, hiking, and aquatic activities. I always look forward to our Queen Creek Truck or Treat every Halloween.
I feel part of my success is because it's all about the patient in my practice, not about me. I listen to what their complaints are, and find the best solution to make them better. If it is something I cannot help them with, I have the referrals to send them to. It is about them getting better and feeling better!
Thank you again for taking the time to find out more about me. I look forward to learning more about you as well.
Queen Creek Chiropractor for Ultimate Wellness